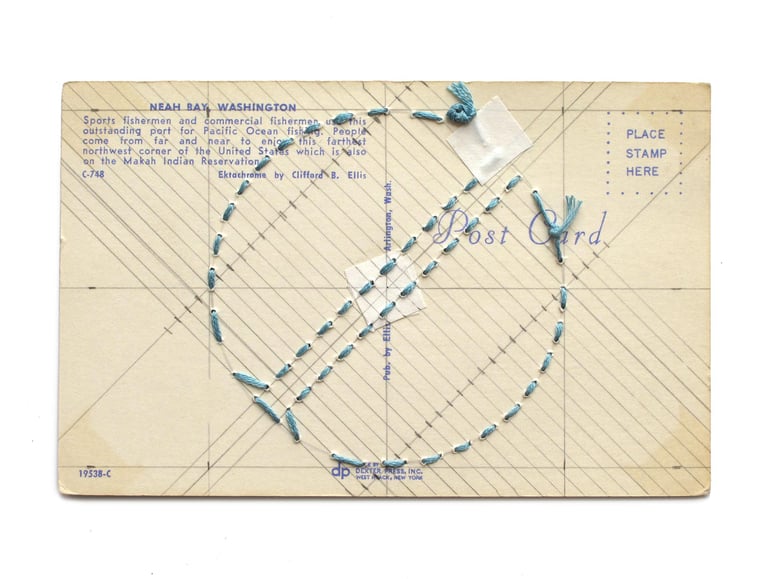 Embroidered Postcard Commission
Since 2011, I've embroidered geometric patterns onto nearly 300 photo postcards. It is a meditative practice I welcome in my studio. This purchase commissions an embroidered 5.5 x 3.5" postcard just for you! I will select the card, colors, and pattern, and ship to you when complete.
Maximum 3 per order. Due to unforeseeable future and fluctuating availability, I cannot guarantee any time frame for completed work. Please reach out with time-sensitive or bigger-batch requests.